Världens största pokernyhetssida utmanar nordisk pokermedia!

scandinavia@pokernews.com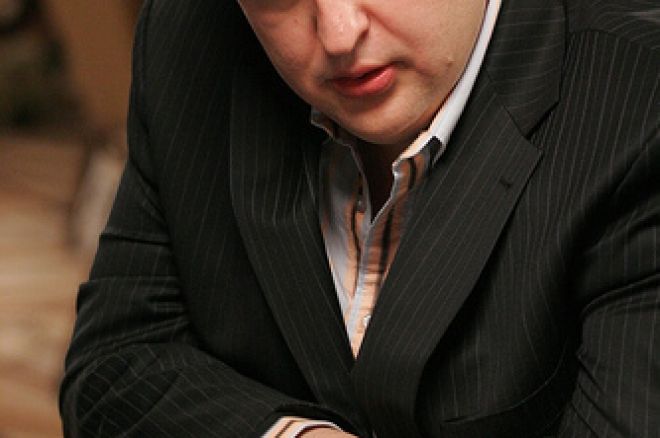 De som varit inne på pokernews.com i Norge, Sverige, Danmark och Finland under den senaste tiden har sett att en hel del förändringar har skett på sidorna. Vi kan meddela att det bara är början! Det är just nu mycket arbete i det dolda men snart kommer effekten av detta att synas på sidan och det kommer att bli ett rejält ansiktslyft.
Nedan finner ni kort presentation av redaktörerna i Sverige, Finland och Danmark samt en kommentar fran Tony G, ägare till PokerNews, presentation av redaktionen i Norge kommer i separat pressmeddelande.
Antanas Gouga (TonyG - Pokernews Owner):
"I am fortunate to have found partners that will power PokerNews to the top in the Nordic region"
Peter Linkhorst, editor in chief Sweden: se.pokernews.com
Peter har under de senaste åren synts såväl som skribent i pokertidningar som hemsidor. Han har även stor erfarenhet i liverapportering och videointervjuer. Han är en mycket kompetent turneringsspelare som han främst utövar online men har även ett par resultat i internationella live-turneringar.
"Jag ser det här som en stor utmaning och jag tror att det kommer att bli riktigt bra. Det känns bra att alla som jobbar med det här är på samma nivå och har samma långsiktiga mål"
Bjarke S Hansen, editor in Chief Denmark: dk.pokernews.com
Bjarke is a professional online poker player. Through poker he has seen and experienced a lot of things, national, international and online.
"I considering myself having an advantage compared to other reporters because I'm a pro myself. I have a lot of contacts and a deep understanding of the elements of poker, which mean I can analyze better and get some thought from the national players themselves.
My goal as a PokerNews reporter is to follow Danish and foreign players around the globe and their achievements. Furthermore I also want to focus on topics like poker politics, power struggles, development of the game and stories about individuals - from high stakes players to those with scattered dreams"
Oskari Leino, editor in Chief Finland:
"I'm a 30+ gamble maniac from Helsinki. I was introduced to poker in 1999 and rest is history. I have always had a crush on sports betting and different games. Poker is a salvation for many gamblers, and I'm one of them. So my life is basically Games, games and games, what else do you need in life? Poker is not just a game, It's a lifestyle"
Om PokerNews
PokerNews.com är världens mest besökta webbsida om poker. Här kan besökare hitta dagliga artiklar med senaste nyheter från pokervärlden, live-rapportering från turneringar, exklusiva videos och en omfattande sektion dedikerad till recensioner, bonusar samt speciella freerolls med mera.
Contact us:
Peter Linkhorst: Sweden@pokernews.com
Bjarke S Hansen: Denmark@pokernews.com
Oskari Leino: Finland@pokernews.com
För mer info kontakta Scandinavian Management Team - Poker News Nordic.Scandinavia@pokernews.com
Se.pokernews.com
Dk.pokernews.com
Fi.pokernews.com
No.pokernews.com