Calling the Clock – Sebok, Hoivold, Ho, Tran & Castello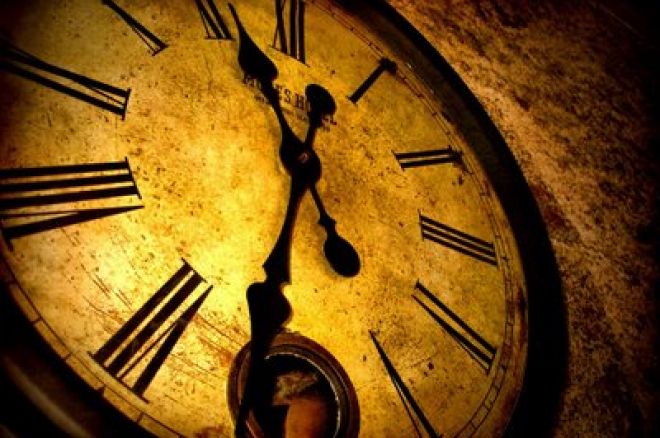 Då var vi tillbaka med ännu en omgång av PokerNews populära intervjuserie, "Calling the Clock" där pokerspelare, kända profiler och andra personer ställs mot väggen under 60 sekunder där de ska besvara en mängd olika frågor, en del seriösa men också en hel del mer humoristiska frågor. Personerna ska så snabbt som möjligt komma med svaret och försöka hinna med så många frågor som möjligt under dessa 60 sekunder.
I detta avsnitt ställer vi spelare som Andreas Hoivold som dyker upp i den kommande säsongen av High Stakes Poker, Joe Sebok, Maria Ho, Tiffany Michelles partner i The Amazing Race. Tiffany och Maria åkte ut under deras stopp i Holland, där de inte lyckades med uppgiften att spela "träsko golf". Vi har även lyckats träffa Theo Tran vid 2009 års APPT Macau. Sist men inte minst ställs PokerNews egna Melissa Castello mot väggen under 60 sekunder, med Lynn Gilmartin bakom mikrofon.
Joe Sebok – 60 sekunder av hans liv
Maria Ho – Känd från The amazing race med Tiffany Michelle
Andreas Hoivold, aktuell för High Stakes Poker säsong 6
Theo Tran vid 2009 års APPT Macau
Melisa Castello frågas ut av Lynn Gilmartin
I nästa veckas avsnitt av Calling the Clock, presenterar vi videos med personer som Roland de Wolf, samt Freddy & Shaun Deeb. Melissa Castello får sedan sin revansch när hon ställer Lynn Gilmartin mot väggen!